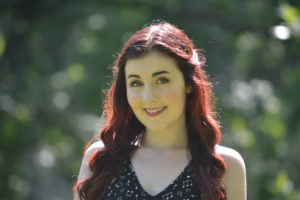 Brooke Falls is a 16-year-old singer from the Philadelphia area. She has many different styles of singing including pop, jazz, indie, classical, Broadway, and was trained in opera for one year.
She has performed at over 30 venues in the tri-state area, that include the Baltimore Inner Harbor, The Kennett flash, The Ardmore Music Hall, The Smyrna Opera House and one of her favorites, The Kimmel Center for Performing Arts.
Her passion is mostly going towards making YouTube videos. Not only being in front of the camera singing but also behind the camera filming and editing videos. Brooke has learned to become her own sound engineer, videographer, and does the editing for all her videos; along with being the singer.
You can check out her YouTube Channel at: https://www.youtube.com/user/BrookeFalls/ and all her other social media links through her website at: http://www.brookefalls.com/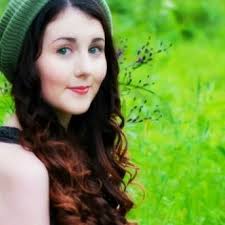 Brooke has been singing, acting & dancing since she was 9 years old. Her first performance in the spotlight and standing ovation singing Memory from CATS was the spark that was needed to jump start her passion and love to entertain others. This is also when the decision was made to start her career in music and theater.
To date, Brooke has been in 10 theater productions including "Annie" in Annie, The "Genie" in Aladdin, "Sebastian" in The Little Mermaid, and most recent Schoolhouse Rock LIVE! Jr. receiving the overall Outstanding Female Vocalist Award.
In 2012 Brooke was the Grand Prize Winner in The Rising Stars vocal competition and Brooke's singing career started. Brooke was introduced to Founder/Producer; Maurice Coates after being a guest star on a local radio station when he heard her sing one of his original songs he has written, Dry Your Eyes with Brenda Payton.
Brooke has worked with Coati Love Music, Co. who was the founding member of the hit Philadelphia R&B Group Brenda & The Tabulations of the late 60's. Maurice currently has 33 years of hands-on experience as a professional musician, arranger, writer and composer. Together they did a remake of Dry Your Eyes and Brooke's first EP is now available for download.
In addition to being a recording artist, Brooke continues to learn new techniques every day. Her vocals are a rare and a true gift. She can sing a variety of different genres and styles. Brooke is currently training with Diana Borgia-Petro who has 2 decades of vocal pedagogy training from Florence Berggren, formerly of Juillard and Professor Emeritus of Temple University and Martin Rich, coach conductor of Metropolitan Opera.
Brooke Falls is thrilled she decided to join those who hold their music close to them and is very excited to be taking this musical journey!