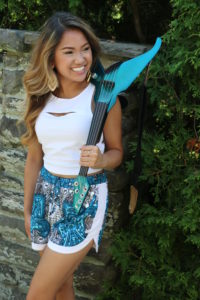 Grace Otley is a seventeen year old High School Senior. She was born in South Vietnam and adopted at the age of one, when she was brought to the United States. Grace is an Honors student with many accomplishments to include past Middle School President, first place Business Professionals of America National winner, a violinist for the Delaware All State Orchestra and counselor at church camps.
Grace is Miss Delaware's Outstanding Teen 2014 for Miss America and represented Delaware at the Miss America Pageant in Atlantic City as an onstage performer and participant in the 'Show Your Shoes' Parade at Boardwalk Hall. Her platform is 'Creating Musical Memories for Mature Minds', where she performs by singing and playing violin as music therapy for Alzheimer patients at nursing homes older songs that her senior audience can relate. Grace also is involved in activities such as teaching violin and piano to young students, Captain and cheerleader/flyer for the Charter School of Wilmington varsity Cheerleaders, a state medalist for Science Olympiad, National Odyssey of the Mind and Mock Trial teams, Math Counts, and 4th placed nationally for the Technology Student Association. She recorded a record "One Voice" at Right Touch Studios, and sings the National Anthem at Stadiums, the Delaware Senate, various government functions, and PTA Conventions.
Grace is an accomplished singer/musician and performs on stages throughout Delaware, Pennsylvania, Maryland, and Virginia.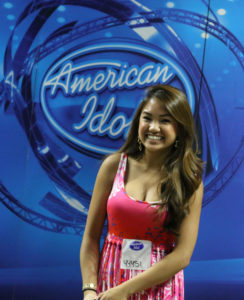 She recently performed at an event with Vice President Joe Biden and his family in the audience and has shared stages with singers from the NBC/The Voice show. Grace has had several callbacks for American Idol and The Voice and hopes to someday be on a show. Grace aspires to be in Digital Media Engineering and Broadcasting/Communications which she plans to pursue in college as a major.
https://www.instagram.com/graceotley/
https://www.reverbnation.com/graceotley