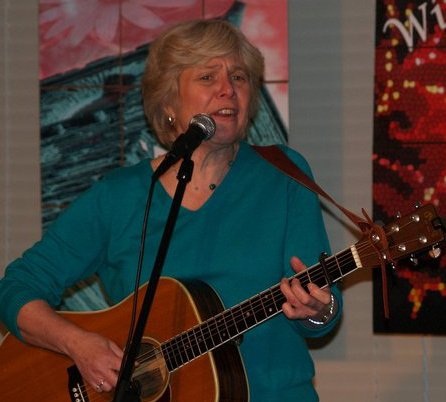 Diana Neri is a singer, songwriter who draws upon her own personal experiences as themes for her songs. She offers a variety of folk, blues, standards and pop styles presented with an open, warm, and playful connection with the audience. Diana has performed at Norristown's Coffee Talk, Wayne's Playing with the Spirit coffeehouse, and Unity Coffeehouse in West Chester. In addition, Diana has been a Musician on Call thru WXPN in Philadelphia providing bedside music at Children's Hospital and St. Christopher's Hospital. She also performs for church groups, senior citizens, and for people with disabilities. Diana has provided music for workshops held at Kirkridge Conference Center in Bangor, PA and for the Autism National Committee's conferences held in both Virginia and Pennsylvania. She has also taught music classes for special needs children over three summers for Tredyffrin/Easttown school district where she taught Special Education.
Diana has attended two Songwriter's Workshops led by songwriter, David Roth, at Pendle Hill Conference Center in Wallingford, PA. She has also recorded 3 CDs of her original music – There's Always Something, Guided by the Spirit recorded with her friend, Marie Ford, and One Foot in Front of the Other. Diana has also written the music to a children's play – Dance Night written by her late friend and collaborator, Phyllis Lane.
Recently, Diana was the featured guest on Community College of Philadelphia's T.V. show (CCPT) – Philadelphia Cultural Forum. This is a one hour program where Diana was interviewed and discussed her musical journey with host, Kristen Quinn, Associate Professor of English at CCP. She performed 5 of her original songs on the show.
Diana Neri lives in Chesterbrook, near Valley Forge, PA. She has two adult sons, John and Jeff, and a cat named Shanti!
She can be reached at DianaNeri@comcast.net
Listen to her music at: www.SoundCloud.com/DianaNeri
Video Channel: http://www.youtube.com/channel/UCyHZrkV6U8E_odWKNiK8oAw?ob=0&feature=results_main