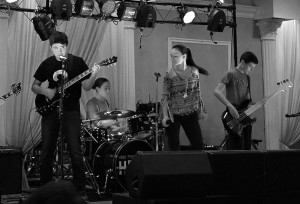 Tom Bak is a musician and songwriter with Autism Spectrum. Tom took an interest in music early in childhood and began playing guitar and piano when he was 7 years old. Tom was fortunate to find music teachers who were willing to work with him to bring out his musical strengths.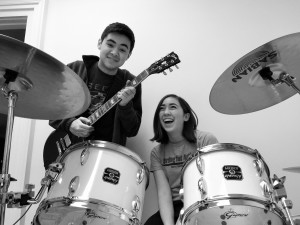 Tom is currently a sophomore at the Vanguard School. He writes and arranges original music with his sister Evee who is a Freshman at the Westtown School.
The Tom Bak Project is a collaboration among Tom, his sister Evee and their fellow musician friends. The group consists of Tom (guitar), his sister Evee (percussion), Harrison Preston (bass), Mark McLaughlin (guitar) and solo artist and vocalist Valerie West. Tom and his collaboration of musician friends have performed original and cover songs at venues around Philadelphia including World Café Live and the Trocadero.