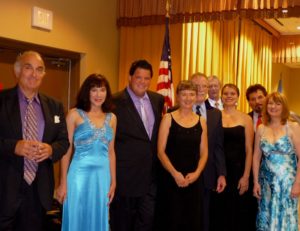 The Main Line Opera Guild has been singing in the Philadelphia area for the past 24 years. All of our members are trained classical singers who have sung professionally. Our members have performed with such organizations as The Opera Company of Philadelphia, Opera Delaware, The Santa Fe Opera, The Metropolitan Opera Guild, The Amato Opera of New York, The Philadelphia Orchestra and others. Our members have been winners and finalists at various vocal competitions such as The Pavarotti vocal competition and The Mario Lanza competition.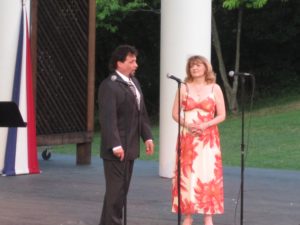 Some places where we have performed include The Woodmere Art Museum in Philadelphia, Rose Tree Park Summer Concert series for five Summers running, for the Masonic Temple in Center City, Haverford College concert series, The Merion Cricket Club concert series, Hedgerow Theater, The Performing Arts Complex of Delaware County, as well as at most of the premier retirement communities in the Philadelphia area. Our most recent performance in a park setting was at Rose Tree Park.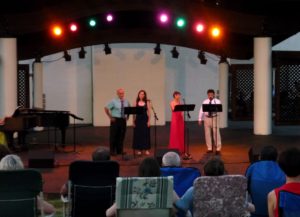 We did a program one Summer called "Moonlight and Love Songs" and another "Give my Regards to Broadway". This past Summer we presented a program called "Meet me in Paris, Music from the City of Lights". Some programs that we have presented include a performance of the opera "Andrea Chenier" which was presented at Stage 1, which is the stage space of the Delaware County Performing Arts Complex.
https://www.facebook.com/The-Main-Line-Opera-Guild-298540876837932/