Please note that if you are not taken to PayPal, please use the PayPal donation button on the home page to complete the payment process.
We want to make attending our coffeehouse as easy as possible. The form that you will complete when you click on the "RSVP Now" button on the event is set up to pay via PayPal or credit card. If you would rather pay by check, please sign up via the form and then cancel out of PayPal. This will sign you up but your attendance won't be finalized until we receive your check in the mail. Please make checks payable to New Avenue Foundation and mail to 953 Rocklynn Road, Springfield PA 19064.

Please note that when you fill in your Registration information for a specific event you wish to attend and click Submit, the page will be re-displayed and you will have to scroll down to see the NEXT>> button which you will have to click in order to go to PayPal where you can make your donation. Please click this NEXT>> button if you wish to donate via PayPal. If you want to send in a check, then don't click that button.
Also please note that in testing the payment process, we've noticed that sometimes when using Chrome, the NEXT>>button/link to take you to PayPal will not be displayed. If this happens, please let us know and then try Firefox or Internet Explorer. Sorry for the inconvenience.
Friday June 30, 2017 7:00 PM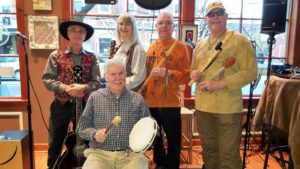 Silver Wind is the duet formed by Mike Mascia and Jackie Neuman when they brought their diverse background of musical talents together in 2006. Joining with Silver Wind for this performance is Frank Ravenwolf and Don Hucks on percussion and Dave Fiebert on bass.
The haunting refrains of the Native American flute as played by Mike blend well with the vocals and guitar as performed by Jackie to create the native-infused sound of Silver Wind. Since forming their duo they have been weaving their musical blend from a diverse background of musical influences that range across jazz, blues, soft rock, country and folk which they present with a contemporary Native American style.
In addition to their CD called "Silver Wind – Live", they were also honored to be among the artists to record an original song for the holiday CD "Peace On Your Way" released in October, 2009, for the PA Breast Cancer Coalition.
Contact us at: silverwindmusic@hotmail.com
---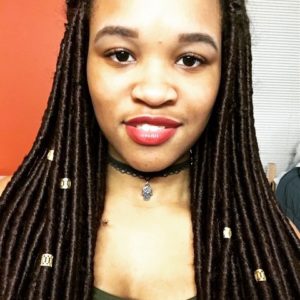 Olivia Leonard, a student at Temple University, will be opening for Silver Wind. She has been singing in choirs at church and school since she was young. She's been heavily influenced by soul music and grew up listening to r&b greats from the 80's and 90's. She also enjoys writing songs along with singing. Music is her passion, and she hopes to continue her growth as an artist.
Check out her music at https://soundcloud.com/lovelylivmuzic/your-friend-i-promise.
0 signed up so far. Limit: 100.