Please note that if you are not taken to PayPal, please use the PayPal donation button on the home page to complete the payment process.
We want to make attending our coffeehouse as easy as possible. The form that you will complete when you click on the "RSVP Now" button on the event is set up to pay via PayPal or credit card. If you would rather pay by check, please sign up via the form and then cancel out of PayPal. This will sign you up but your attendance won't be finalized until we receive your check in the mail. Please make checks payable to New Avenue Foundation and mail to 953 Rocklynn Road, Springfield PA 19064.

Please note that when you fill in your Registration information for a specific event you wish to attend and click Submit, the page will be re-displayed and you will have to scroll down to see the NEXT>> button which you will have to click in order to go to PayPal where you can make your donation. Please click this NEXT>> button if you wish to donate via PayPal. If you want to send in a check, then don't click that button.
Also please note that in testing the payment process, we've noticed that sometimes when using Chrome, the NEXT>>button/link to take you to PayPal will not be displayed. If this happens, please let us know and then try Firefox or Internet Explorer. Sorry for the inconvenience.
Saturday August 19, 2017 5:00 PM

This summer concert is lead by Julia Zane and her friends. The first addition is Gabriella Mercado who performed at our venue last fall.
9 signed up so far.
Friday September 8, 2017 7:30 PM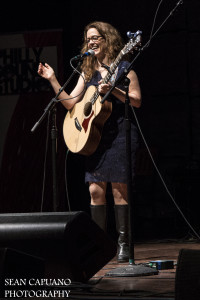 Jessica Graae will be returning for the sixth time. Jessica blends her folk-rock style and classical training to create haunting, soulful songs. Her "evocative, lush, and exquisite" vocals are accompanied by "elegant and impressive guitar playing". She received WSTW's 10th Annual Hometown Heroes Homey Award for "Best Female Solo Artist". Jessica celebrated the release of her second album "Sea Dream" with an album release show at World Café Live in Philadelphia. She has performed live on Gene Shay's Folk Show (WXPN), Graffiti Radio, WCHE's SoundStage and WSTW's Hometown Heroes. She has played the Dewey Beach, Bordentown, Launch, Elm City and Ladybug Festivals and has opened for Ed Kowalczyk and Melissa Ferrick. Nominated for ten WSTW Hometown Hero Homey Awards, Jessica is a 2013 Philadelphia Folk Factory contest winner and a finalist in the 2012 and 2014 Delmarva Folk Hero contests.
https://www.reverbnation.com/jessicagraae
https://www.facebook.com/JessicaGraae
https://jessicagraae.bandcamp.com
http://www.cdbaby.com/cd/jessicagraae
Contact: Jessica Graae at graaemusic@gmail.com – 302 559-3513
0 signed up so far. Limit: 100.