Please note that if you are not taken to PayPal, please use the PayPal donation button on the home page to complete the payment process.
We want to make attending our coffeehouse as easy as possible. The form that you will complete when you click on the "RSVP Now" button on the event is set up to pay via PayPal or credit card. If you would rather pay by check, please sign up via the form and then cancel out of PayPal. This will sign you up but your attendance won't be finalized until we receive your check in the mail. Please make checks payable to New Avenue Foundation and mail to 953 Rocklynn Road, Springfield PA 19064.

Please note that when you fill in your Registration information for a specific event you wish to attend and click Submit, the page will be re-displayed and you will have to scroll down to see the NEXT>> button which you will have to click in order to go to PayPal where you can make your donation. Please click this NEXT>> button if you wish to donate via PayPal. If you want to send in a check, then don't click that button.
Also please note that in testing the payment process, we've noticed that sometimes when using Chrome, the NEXT>>button/link to take you to PayPal will not be displayed. If this happens, please let us know and then try Firefox or Internet Explorer. Sorry for the inconvenience.
Friday May 26, 2017 7:00 PM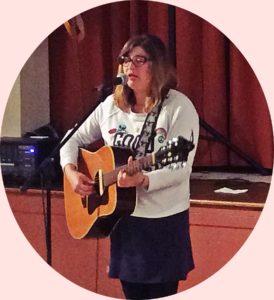 Since moving to Philadelphia from Boston, Katie Barbato has been cultivating her unique style of heartfelt, socially aware folk rock and growing her audience. 2016 is turning out to be an exciting year. Katie's unique angelic voice and soulful songwriting garnered the attention of Grammy award winning producer Obie O'Brien. Along with engineer Matt Teacher, they have teamed up to record her full-length album at Blackbird Studios and The Sound Emporium in Nashville. Her solo album "Times Have Changed" features 9 original songs and a cover of the Irma Thomas single "Times Have Changed".
Katie was a finalist in the 2015 International Songwriting Competition and also writes for television and film including the theme to the movie "Sugar" starring Shenae Grimes and Marshall Allman.
Katie and her Philly based band Dirty Holiday released their debut EP "Nobody's Sober" on January 1, 2016. It is available on ITUNES and at www.dirtyholiday.bandcamp.com. The EP layers psychedelic keys and guitars over an upbeat and driving rhythm section providing the landscape for Katie's powerful and haunting melodies. Dirty Holiday is Mike Lawson on keys, Matt Teacher on bass, Georg Beck on drums, and features Rogers Stevens of Blind Melon on guitar.
---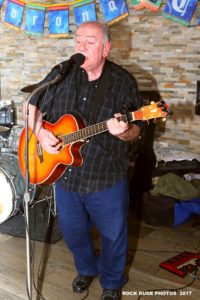 Charlie Bell will be opening for Katie. Charlie has been playing professionally since 1965 and teaching full time since 1978. He studied at Granoff School of Music in Philadelphia and has taken lessons from masters such as Charles Hansen, Tony DaDonna and Jim Zaleski. He played in some foremost local bands: Majic Bus from 1970-1975 and Eazy Street from 1976-1978. He performed with Joe Cerisano, who has played with the Trans Siberian Orchestra.
Charlie teaches and plays all styles of music. Students range in age from six years to octogenarians. He teaches proficiently the guitar, bass, and mandolin. Over the years Charlie has taught hundreds of students. Recently he as taught music lessons at Ursuline Academy.
"I believe music lessons should be fun. I gear lessons toward the student's personal goals, and at the pace the student would like to take."

Take a moment to listen to these tunes played by Charlie Bell:
Charlie plays all instruments on Amazing Grace. Demonstrates bass skills in a Jam session
0 signed up so far. Limit: 100.