Please note that if you are not taken to PayPal, please use the PayPal donation button on the home page to complete the payment process.
We want to make attending our coffeehouse as easy as possible. The form that you will complete when you click on the "RSVP Now" button on the event is set up to pay via PayPal or credit card. If you would rather pay by check, please sign up via the form and then cancel out of PayPal. This will sign you up but your attendance won't be finalized until we receive your check in the mail. Please make checks payable to New Avenue Foundation and mail to 953 Rocklynn Road, Springfield PA 19064.

Please note that when you fill in your Registration information for a specific event you wish to attend and click Submit, the page will be re-displayed and you will have to scroll down to see the NEXT>> button which you will have to click in order to go to PayPal where you can make your donation. Please click this NEXT>> button if you wish to donate via PayPal. If you want to send in a check, then don't click that button.
Also please note that in testing the payment process, we've noticed that sometimes when using Chrome, the NEXT>>button/link to take you to PayPal will not be displayed. If this happens, please let us know and then try Firefox or Internet Explorer. Sorry for the inconvenience.
Friday March 16, 2018 7:30 PM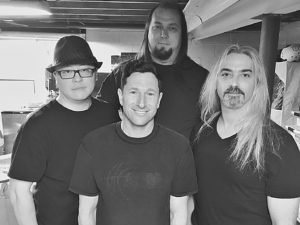 Matthew 18:20
Jesus said, "For where two or three are gathered in my name, there am I among them."
Our Mission – Our mission is to go to God's people and tell them that Jesus is coming back soon and that they need to follow His commands.
Mission Statement: "Our goal is to be an instrument of God by leading people to Jesus Christ through our Testimony, Praise and Worship."
Mission Verse – 1 John 5:1-5 (NIV)
1 Everyone who believes that Jesus is the Christ is born of God, and everyone who loves the father loves his child as well. 2 This is how we know that we love the children of God: by loving God and carrying out his commands. 3 In fact, this is love for God: to keep his commands. And his commands are not burdensome, 4 for everyone born of God overcomes the world. This is the victory that has overcome the world, even our faith. 5 Who is it that overcomes the world? Only the one who believes that Jesus is the Son of God.
Biography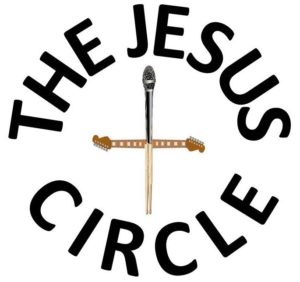 The Jesus Circle Ministries was founded in September 2015 by Gary Duffield and Bill Buddle. Gary and Bill met at the North East Men's retreat held annually at Lake Champion in New York State. Both men, having a love and passion for God, people and music, decided to join forces and start a ministry using music.
Within 1 years' time, the group honed their vision and sound. The band has played many open mic nights including the Foundry in Wallingford, PA to headlining the 150th Anniversary Celebration at the Brandywine Summit Camp Meeting in Chadds Ford, PA. With the help of their friend, Colin MacCarthy, he produced and recorded their 6 song EP, Revival. Revival is an album of different musical styles and genres which reveals the "Good News" of Jesus Christ.
In late 2016, Gary and Bill were joined by drummer, Dave Shapiro and bassist, Mike Walker. Gary Duffield plays lead guitar while, Bill Buddle plays rhythm guitar and is the lead vocalist. With their line up complete, there is no venue too big or small for The Jesus Circle Band to share the love and Gospel of their Lord, Jesus Christ.
For Bookings, contact Bill Buddle at: TheJesusCircle@yahoo.com
For more info about the Jesus Circle, check out our website: www.TheJesusCircle.com
Our 6 song EP, GRACE, is available for digital download on:
iTunes, Google Play and Amazon Music
*(10% of the album's proceeds will go to New Avenue Foundation (https://newfdn.org/).
It is a nonprofit organization that will be opening businesses to train and employ people with special needs)
Amazon Music – $5.34
https://www.amazon.com/gp/product/B06XK55MNM
Google Play – $5.94
https://play.google.com/store/music/album/The_Jesus_Circle_Grace?id=Bzlmaylqiswy6giiamb6w3rhqkq
iTunes – $5.94
https://itunes.apple.com/us/album/grace/id1214736621?app=itunes&ign-mpt=uo%3D4
We have a Facebook Page: https://www.facebook.com/The-Jesus-Circle-1101059899935589/
To hear a sample of our music go to: https://soundcloud.com/user-486645524
The Jesus Circle is:
Bill Buddle – Lead Vocal and Rhythm Guitar
Gary Duffield – Lead Guitars
Drums – David Shapiro
Bass – Mike Walker