Friday June 9, 2017 7:00 PM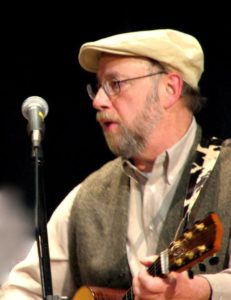 Al Bien is the owner of Springfield Music Store and has been playing popular folk music since the late 60's and 70's. He began playing the guitar the summer before he started at Villanova University and helped make his way through college with some gigs and his part time job teaching guitar. . Citing such influences as James Taylor, Joni Mitchell, John Denver, he performed some of the songs of these artists as well as his original songs on the college circuit , and at coffeehouses and festivals throughout the east coast region. Notably opening shows for Bonnie Raitt, Dennis Doherty of the Mamas and the Papas and Commander Cody and his Lost Planet Airmen, at the legendary Main Point Coffee House in Bryn Mawr and with various other staples of the folk music scene, Dave Van Ronk and Spider John Koerner and many others in folk festivals and concerts. Al will be performing this evening with his wife Clara who sings and helps craft some of his original music. Expect some selections from his 2nd CD "I Wrote a Love Song". Al will play guitar and sing and will be accompanied by another local songwriter and guitarist Chris Adams. Chris will open the show with a selection of classical guitar songs and some of his original songs with lyrics as well.
ReverbNation Page: https://www.reverbnation.com/albertbien
Facebook Page for CD: https://www.facebook.com/Albert-Bien-CD-I-Wrote-a-Love-Song-1430396957216887/
Facebook link for the store: https://www.facebook.com/SpringfieldMusicStore/
---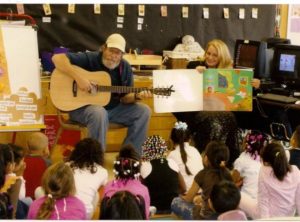 Chris Adams brings a palpable energy and considerable skill to his music. Classically trained, this powerful performer fuses the precise agility of his traditional background and the soulfulness of the blues genre with his penchant for venturing past the confines of the ordinary. The songs he creates both borrow from existing musical modalities and extend beyond them. Listening to his music takes one on a journey that is at once melodic and extraordinary, satisfying and lulling, astonishing and invigorating. He creates with sound the visual equivalent of a painter's colors and hues, varied textures and depth, and one is drawn in to the experience.
Chris's voice is eloquent, expressive of both powerful feeling and subtle nuance. His voice intertwines around and through his guitar work, weaving a tapestry that rivets the listener. His lyrics draw on the rich depth of an expansive mind and a life lived with intensity and intention.
Chris studied classical guitar at the Philadelphia Musical Academy, teaches guitar, and is a seasoned performer.
https://www.chrisadamsmusic.com/music
4 signed up so far. Limit: 100.
Event date is past