Friday January 5, 2018 7:30 PM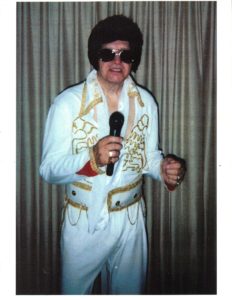 Don Scott is a vocalist and has been performing for the past 25 years in a variety of entertainment venues. He sings songs from the 50's- 90's to original CD soundtracks.
Don has been performing for the past 15 years at Independent and Assisted Living Communities, Senior Centers, Adult Day Care Centers, Nursing & Rehab Facilities, Private Parties and Corporate Functions.
It's not uncommon for people that know the songs to sing along. His shows are interactive and it's all about having a good time.
There's his ALLSTAR REVUE SHOW which consists of him singing the biggest hits performed by artists like: Dean Martin, Neil Diamond, Bing Crosby, Frank Sinatra, Andy Williams , Bobby Vinton, Tony Bennett, Bobby Darin, Nat King Cole, Sammy Davis, Jr., Willie Nelson, Clarence Frogman Henry and Louis Armstrong.
He also performs a GREAT AMERICAN SONGBOOK SHOW which features music from the 30's and 40's. He performs tribute shows for McCartney, Rat Pack, Clapton, Sinatra, and Elvis and theme based shows like Country, R&B, Patriotic, Holiday/Christmas, and St. Patrick's. Don will be performing his tribute to Eric Clapton during his January 2018 performance.
Don's email address is dscott714@verizon.net.
1 signed up so far. Limit: 100.
Event date is past