Friday July 14, 2017 7:30 PM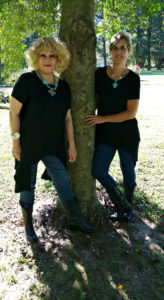 MISSION: To see lives transformed spiritually, emotionally and physically by the love and power of the Holy Spirit. That all people in Christ come to a full revelation of the covenant bringing the full manifestation of Heaven to earth. Patti also desires to write music that has the power ultimately to bring the lost into the truth of Jesus Christ.
Patti Dahl serves as a licensed evangelist and founder of Patti Dahl and Heartsong since 1999. She has a keen prophetic insight combined with anointed teaching and preaching. She ministers in a powerful revival anointing, impacting individuals, churches, and regions.
Ms. Dahl has a unique style and humor that keeps you smiling through high intensity messages in her music and sermons. There is the element of exhortation through the music that changes the hearts of people everywhere! Heartsong is not a typical worship experience. People receive revelation and boldness to be free in worship. Over the span of almost two decades there have been hundreds of salvations and re-dedications as a result of this ministry. Patti's passion for the Lord is igniting hearts everywhere!
Dee Eggbert came to the Lord in 1987 after years of living an unfulfilled and empty life. She is thankful to those who prayed and never gave up on her. Her testimony is one of pain, bitterness and the amazing grace and love of God.
She has always had a love for music and singing, and has sung with church choirs and worship teams. She is thrilled to get out and minister to the hearts of people through music. Getting her to Heartsong is a story she'll have to share. The Lord will always use His people when they are willing to follow His leading.
Dee is a blast to work with because of her joyful countenance and tearful infectious laugh! She is retired police officer, now working at Yale University in their Security Department. She lives on a hobby farm (which she lovingly calls Rag-Tag Acres) in Madison, Connecticut with her husband Mike, two dogs, two cats, and a flock of chickens.
She is an avid fan of Harleys, Mustangs, and drag racing. The opportunities that come through these interests gives Dee the chance to share the love of Christ with some who may not otherwise hear the gospel. She and her husband have ministered though Christian Motorcycists Association.
http://www.heartsongsingersforchrist.com/