Friday December 15, 2017 7:00 PM


Savior Soul will be performing for the 2nd time at our end of year Christmas show. The emergence of roots music in early America, from its European and African origins through its development over the decades, helped to produce such homegrown music genres as country, roots-rock, folk, bluegrass, R&B and blues… including the powerful & influential music of the African-American spirituals, gospel, sacred music, gospel blues, & bluegrass gospel music. The suburban Philly based band, Savior Soul, draws its influences from these musical roots and invites their audiences on board for a musical & spiritual journey that will have them stomping their feet and clapping their hands in jubilation!
Since the original meeting between Savior Soul drummer, Mark Beecher (Drexel University Music Professor, & GRAMMY nominee/member) and Rick Shryock, (renowned fiddler for numerous Philadelphia/Tri-State bluegrass bands), the band has grown to 9 members with an ever-increasing repertoire. Savior Soul combines the traditional with the contemporary, into a unique blend of Spirit-filled Americana Music, by means of voice, guitar, fiddle, banjo, mandolin, ukulele, harmonica, acoustic bass, & drums. "The music of our band, Savior Soul, gets the listeners past any pretension and tugs on their heart strings," says Beecher. "It's simply an honest expression of what we are feeling in our music, rather than any forced statement or declaration. It's an uplifting message of hope & redemption." The band has just released its latest CD, "Cast Your Bread" – which was included in the 1st Round Ballots for the 57th GRAMMY Awards!
Websites:
Savior Soul – Official Website
Savior Soul – ReverbNation
Savior Soul – Facebook
---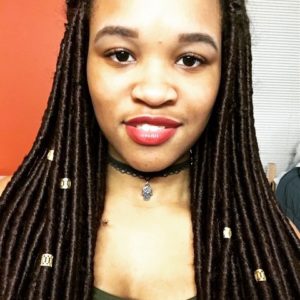 Olivia Leonard, a student at Temple University, will be opening for Last Chance. She has been singing in choirs at church and school since she was young. She's been heavily influenced by soul music and grew up listening to r&b greats from the 80's and 90's. She also enjoys writing songs along with singing. Music is her passion, and she hopes to continue her growth as an artist.
Check out her music at https://soundcloud.com/lovelylivmuzic/your-friend-i-promise.
Event date is past