People are often unreasonable, irrational, and self-centered. Forgive them anyway. If you are kind, people may accuse you of selfish, ulterior motives. Be kind anyway. If you are successful, you will win some unfaithful friends and some genuine enemies. Succeed anyway. If you are honest and sincere people may deceive you. Be honest and sincere anyway. What you spend years creating, others could destroy overnight. Create anyway. If you find serenity and happiness, some may be jealous. Be happy anyway. The good you do today, will often be forgotten. Do good anyway. Give the best you have, and it will never be enough. Give your best anyway. In the final analysis, it is between you and God. It was never between you and them anyway.

Mother Teresa: Do It Anyway
Kelly Music For Life for their donation of $500.
---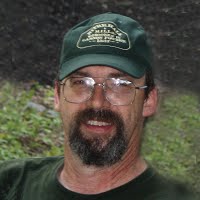 Rick Miller grew up in Havertown, where he was active in Llanerch Boy Scout Troop 434 where his father was Scoutmaster. Rick is still very active with the troop, and is now boy scout regional coordinator. He particularly enjoys cooking for the boy scout camping trips and banquets, and supervising Eagle Scout projects. Recently Rick was presented with the Boy Scout's Silver Beaver Award for distinguished service, which is the highest council recognition. Rick was a member of the Llanerch Crossing Park committee, and currently serves on committees for the Haverford Music Festival, the Haverford Heritage Trail, The Haverford Heritage Festival, and he spent the past several years leading a project to develop a community arts center at St. Andrews Church in Llanerch. Professionally, Rick is a machine repair technician and theater set builder. In his free time he enjoys woodworking, hiking, theater, folk music, and playing with his grandson.
---
Jerome Sheehan Artisan Baker – Jerry helped us by supplying us with his delicious artisan delicacies, including pretzels, pies, focacio, and breads. Born and raised in Delaware County – Upper Darby, Havertown and Springfield. Graduated from St. Joseph's University with a B.A. in German Literature and B.S. in Accounting. Studied in Marburg, Germany for 1 year. After college he began a career in accounting and finance. During his 20+ years in business he lived and worked in Germany for 3 years during which time he traveled extensively for both business and pleasure through all the countries of Western Europe. Also lived and worked in Mexico for 2.5 years. While in Mexico he visited on several occasions Argentina and Venezuela. Lived and worked in Manhattan for 2 years as well.
Eventually made a decision to change careers. Wanted to work with my hands and produce something tangible and that he could be proud of. Ever since the time he studied and then later worked in Germany he was intrigued by the varieties and high quality of the breads sold throughout all the towns, villages and cities of Germany and for that matter all of Europe. Started to read books about breads, did several internships in artisanal bakeries, and took several courses and then began to bake on my own European style breads. Now he bakes full time and serves restaurants, retail stores and farmers markets with his breads.
His contact information is: 793 W. Rolling Rd., Springfield, PA 19064, 484-832-9770, Jeromesheehan54@gmail.com.
---
Bob Seiple and WhyNotBobStore.Net – We will be buying our supplies of biodegradable and compostable products from Bob. We plan to be an eco-friendly venue using plates, cups, napkins and utensils that are completely biodegradable and compostable. Check out Bob's whynotbobstore.net.
---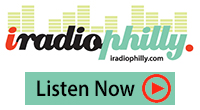 iRadioPhilly – Their support of nonprofits like us is tremendous. "23 great new radio stations. All FREE. Listen on your computer or phone at iRadioPhilly.com."
---
Batter & Crumbs, vegan baking company, will be supplying some of their delicious desserts. Check out their Facebook page and website.
---
Maura B. McConnell photographed our grand opening event. She is a professional photographer based in Media, PA. She is willing to travel anywhere to cover Special Events and Corporate work.
Her experiences include travel, corporate, fitness, portraits and event photography. Along with shooting for BARCLAYS, THE MEDIA THEATER and DIGITAS HEALTH she has also helped photograph people and items for new web sites.
Her favorite type of photography involves people and good times such as Weddings, Family Portraits, Pregnancy, Babies, Bar and Bat Mitzvahs, Birthday Parties, and Fitness Photography.
She is great at capturing moments without being intrusive and does it with a unique candid flare. Please allow her the opportunity to create beautiful, heartwarming images of your family, experiences and events.
Check out her website at mbmphotography.com. Email her at maura@mbmphotography.com for more information.
CLICK HERE TO LIKE HER FAN PAGE ON FACEBOOK!
---
Emma Medina-Castrejon Photography for helping us tell our story.
---
Sean Capuano Photography for helping us document and tell our story in pictures.
---
Spencer Hargiss made the new logo for our website. He is a talented, multimedia artist and game developer living near New York City. He earned his B.F.A. in Multimedia at the University of the Arts in Philly. He is a multimedia generalist, with all the skills necessary to design, program, and create all the assets for a game. He developed a game called Letterswirl for iOS. His website is www.spencerhargiss.com where you can learn more about him.
---