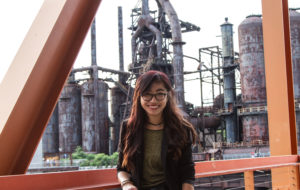 Since winning the Philadelphia Songwriters Project in 2015, many doors have opened for Alyssa Garcia. In 2016, Alyssa opened for 3 time GRAMMY nominee Crash Test Dummies and season 8 winner of The Voice Sawyer Fredericks. In 2017, she opened for Ben Arnold, Jim Boggia, and Bucky Covington (American Idol Season 5 Finalist). Also in 2017, Alyssa's songs Loved Actually and Better Life will be featured in Daniel Roebuck's movie Getting Grace, Winner – Best Film – 2017 Northeast Film Festival. Alyssa's first full length studio recorded album will be completed in October 2017.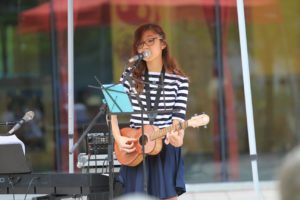 Alyssa Garcia is a seventeen year-old singer-songwriter, pianist, ukulele player, & overall music enthusiast. She has been playing piano since 2005. In 2011, Alyssa began to write songs and perform covers and originals at open mic nights and local venues. Some of Alyssa's favorite artists are Sara Bareilles, Ed Sheeran, Regina Spektor, Ingrid Michelson.
Alyssa currently has two self-produced albums out now: Music is my Life + Memories & New Beginnings & a professionally recorded EP: Looking Glass available on iTunes, Google Play, and Amazon. Her songs Loved Actually and Not Yet have been played on WXPN and WSTW.
Other local accolades:
2016 Homie Award Nominee – Best New Artist / Best Pop Song
2013-2015 Times Herald Montco Idol Top 12 Finalist
2015 WXPN Helen Leicht Philly Local Pick Of The Day – Loved Actually
Alyssa is a senior at Pope John Paul II High School.
You can find out more about Alyssa at alyssaggarcia.com.