Friday July 28, 2017 7:30 PM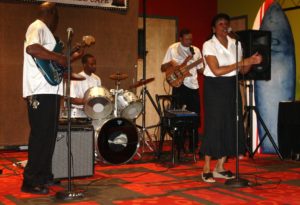 The Adams Family Gospel Group from Chester, Pennsylvania started their ministry through music in 2006. The group consists of Adolphus, Regina, their son Hakeem and bass player Michael Bay. According to lead singer Regina Adams, "God has called us to do his work by singing and playing instruments to praise his name and save souls." They have performed at numerous Christian Coffeehouses and Festivals throughout the region. In 2010 they recorded their first CD called "The Beginning," opened for the Dixie Hummingbirds in Philadelphia, PA, and performed at the Hatboro Carnival in Hatboro, PA.
Visit them at: https://www.facebook.com/Adamsfamilygospelgroup and send email to: adamsgospel@aol.com
0 signed up so far. Limit: 100.
Event date is past