Friday November 10, 2017 7:00 PM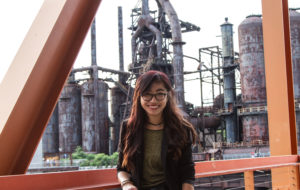 Since winning the Philadelphia Songwriters Project in 2015, many doors have opened for Alyssa Garcia. In 2016, Alyssa opened for 3 time GRAMMY nominee Crash Test Dummies and season 8 winner of The Voice Sawyer Fredericks. In 2017, she opened for Ben Arnold, Jim Boggia, and Bucky Covington (American Idol Season 5 Finalist). Also in 2017, Alyssa's songs Loved Actually and Better Life will be featured in Daniel Roebuck's movie Getting Grace, Winner – Best Film – 2017 Northeast Film Festival. Alyssa's first full length studio recorded album will be completed in October 2017.
Alyssa released her CD that has been two years in the making, on October 13 at Chaplin's http://chaplinslive.com/alyssagarcia/.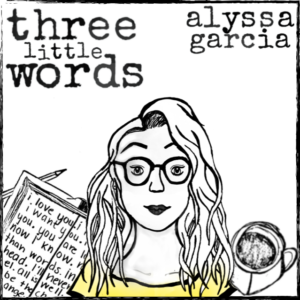 Alyssa recently did a radio show with her producer, Chris Cachuela, and radio host, Mark Rodgers on WSTW (93.7FM). Hometown Heroes is a weekly Sunday night show promoting local artists in Delaware and the Philadelphia area. There's 4 half-hour segments where she plays 1 song from the album and talks a little bit about the making.
Other local accolades:
2016 Homie Award Nominee – Best New Artist / Best Pop Song
2013-2015 Times Herald Montco Idol Top 12 Finalist
2015 WXPN Helen Leicht Philly Local Pick Of The Day – Loved Actually
Alyssa is a senior at Pope John Paul II High School.
Please visit Alyssa's YouTube channel for her music – https://www.youtube.com/user/mggarcia11.
Opening for Alyssa is Terry Merriman. Terry Merriman is a multi-instrumentalist, playing acoustic guitars, keyboards, and vocals. By the time he was a junior in high school, his band was playing in the local night scene between 3 and 6 nights a week on a regular basis. He has played keyboards in soul, classic rock, and southern rock bands for decades. He picked up acoustic guitar in college and thanks to the influences of Steven Stills, Joni Mitchell, Nick Drake, and others, began to write songs in numerous alternate tunings (10 and counting). Many of his songs have a distinct finger style created specifically for the song. Several have unique time signatures (like one that has sections with 6/8, 7/8, and 8/8). Each song sounds like its own adventure.They are of a personal nature and yet universally identifiable.They will draw you in with a soft whisper and then get your foot tapping with explosive rhythms.
Event date is past