Friday November 17, 2017 7:00 PM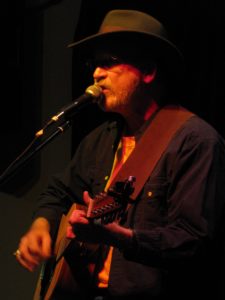 Mike McDevitt is a Delaware-based singer/songwriter performing regularly in the tri-state area. He is a self-taught guitarist and vocalist who has been performing live for many years. McDevitt's songs tell real stories about real people. He has been singing and playing since "going public" in college and "songwriting came a little later when I realized I could capture something deeply personal and share it with others." His unique treatment of favorite cover songs are highlights of his shows as well.
"Delaware Bay" is his most recent album. It is a chronicle of the unique McDevitt perspective on American life; the new album captures the angst of living today coupled with the love and hope only someone who has lost can really know.
"Delaware Bay" is a pleasant melding of genres with rich musical and vocal harmonies. Mike is well known for his melodies and this album does not disappoint. This generous helping of 17 songs run the gamut of stories of love and loss, to personal triumph and love rediscovered.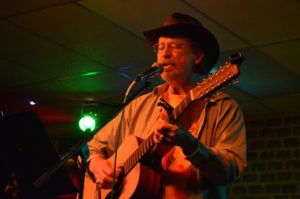 The anthem "Delaware Bay" talks of a music road warrior longing to come home after many months on the road. "How" brings tears to the eyes with its exquisite harmonies and unforgettable melody. "Tired" is an amazing story of frustration brought to life by a march-like precision beat. Distinct harmonies on "How," "Hammer& Nail" and "Angels" are just fantastic. Several violin-centered tracks round out the McDevitt sound most notably "How" and "All I Wanna Do." In fact, "Delaware Bay" sounds like its right out of Nashville and is at home on any stage.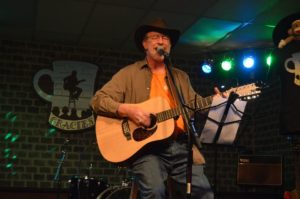 The album and his live shows are passionate highlighting his touching and personal songs. His songs are often described as "hauntingly beautiful and accessible chronicles of meeting life's challenges head on, of self-discovery, of love lost, found and lost again." McDevitt brings deep personal understanding and hope to a place where neither is known to exist for very long. His melodies are powerful, distinctive, tight and evocative of an age when melody was an important component in all music. As anyone who has ever heard him sing his songs knows, it's his heartfelt performances, the lyrics, and the tunes that carry the moment. And carry the moment they most surely do. These shows are events! Fans everywhere frequently ask for Mike to perform "Delaware Bay," a deeply personal song about coming home. It's filled with references to Delaware, regional landmarks and personalities and McDevitt's audiences frequently know and sing the words with him at shows. And then there's "Never is a Very Long Time," a look back at a love lost and of wondering why.
His songs come from a place deep in the human heart with unmistakable emotion and unforgettable hooks and atmosphere.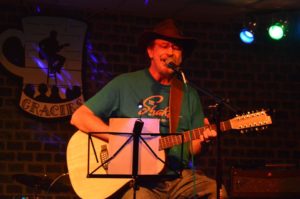 The audience can often be seen bopping and swaying to his melodies at a show. He touches a place where we have all been at some time in our lives and McDevitt sings it as if he personally owns every inch of the terrain and knows every nook and cranny. "Hammer & Nail" is both a vivid description of vulnerability and interdependency in relationships and a declaration of hope through love.
"Every day brings more opportunity to explore why we need love and each other, why we often hurt those closest to us and toss away the good that's there surely is in life for something that we don't really need and can't use…I want people to hear my songs and be affected by them," said Mike. "It's what good music does."
Mike McDevitt's music, news, performance schedule and information is available on ReverbNation.com at http://www.reverbnation.com/mikemcdevitt. Music is also available on http://cdbaby.com/cd/mikemcdevitt . Contact Information: 302-834-5214 or mmcdevitt216@comcast.net.
---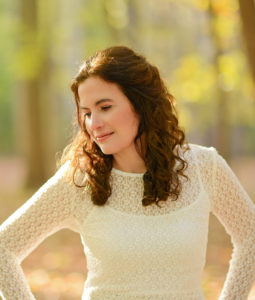 Opening for Mike is Tracy Colletto. Tracy Colletto is a singer/songwriter whose poetic and story-telling lyrics weave into an eclectic range of melodies, from orchestrated ballads to rock anthems. Her delivery is straightforward and vulnerable and with an emotive, versatile range. Based in the suburbs of Philadelphia, Tracy has been creating songs and performing most of her life. She is a classically-trained coloratura soprano who decided to perform her own music with her own voice. Tracy's voice is clear and boldly honest and her music invites interpretation and reflection.
Tracy's first CD, Home, was well received. Her single, "The Promise" won an Honorable Mention in the John Lennon International Songwriting Contest. Another single, "Too Many", was voted on to the Top 20 Indie Songs (September 2015) by the listeners of Women of Substance Radio & Podcast.
Her sophomore release, Chocolate Happy Cake, was released in March 2016 and emphasizes more on Tracy's songwriting and performances from the keyboard. Her singles, "It's Over," "Stay" and "Complete Peace" were voted on to the Top 20 Indie Songs (April 2016 through September 2016) and have been added to the playlists for radio stations around the world.
"I can express myself so much easier through my music because of its mysterious complexity and subtlety that speaks beyond words," explains Tracy. "It's a language I use each day. The biggest satisfaction is when my music connects to others and brings them joy or makes them think. I'm just returning the favor music has given me, hoping to create lasting impact."
Tracy's clear voice with its versatile range and emotions, cuts through to grab the audience's attention. She wants to affect her audience in a positive way, even if the subject matter may be hard to swallow. Her music exposes the fears and dreams we all share.
"Tracy Colletto's music is a powerful symphonic blend of piano-based pop with authentic lyrics and a voice that is unique, yet somehow familiar." Bree Noble #1 Award Winning Women of Substance Radio & Podcast
Twitter: @tracycolletto
Twitter: https://twitter.com/TracyColletto
Website: http://tracycollettomusic.com
Facebook: https://www.facebook.com/tracycolletto/
Youtube: https://www.youtube.com/channel/UCu-bG1RLXghyjxBbsn7xyDA
iTunes: https://itunes.apple.com/us/album/chocolate-happy-cake/id1095950343
Bandcamp: https://tracycolletto.bandcamp.com
6 signed up so far. Limit: 100.
Event date is past